Mike Pence Reacts to Donald Trump Arrest Rant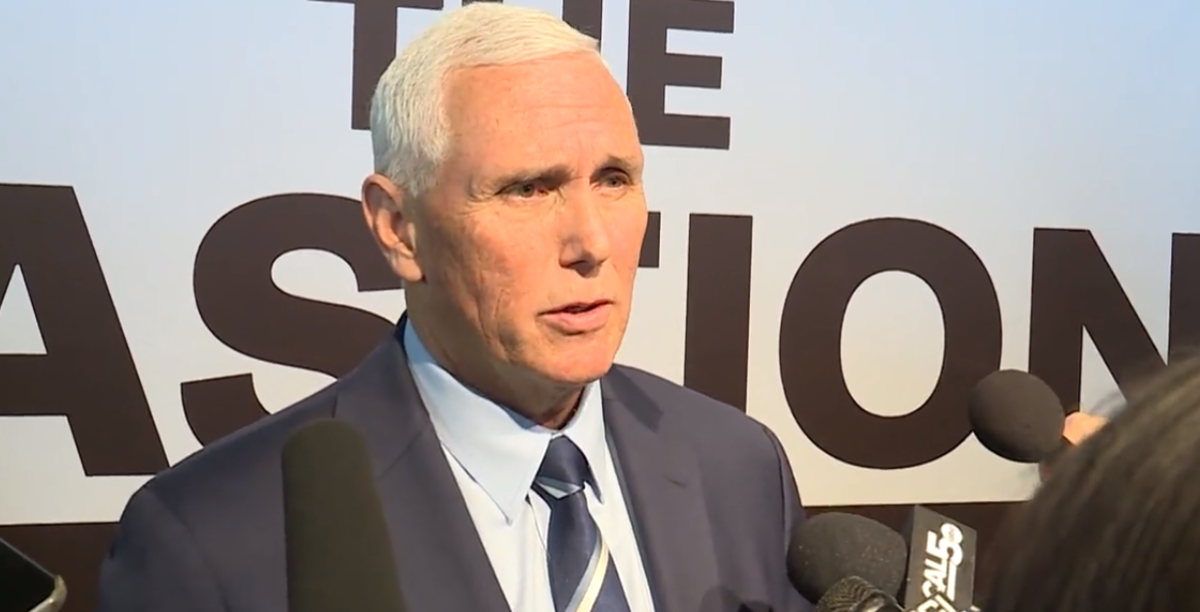 Mike Pence offered a defense of his former boss, Donald Trump, when reacting to reports that the former president may soon be indicted by the Manhattan district attorney.
Trump himself took to Truth Social early on Saturday and reacted to the reports by predicting a potential arrest himself and telling his followers to "protest" and "take out nation back." A spokesperson later clarified the former president was not predicting an actual arrest.
Manhattan District Attorney Alvin Bragg is reportedly preparing an indictment against Trump for alleged hush payments made to Stormy Daniels to keep an alleged affair hidden. Trump has repeatedly denied any wrongdoing.
"Here we go again. Another politically charged prosecution against the former president of the United States," Pence told reporters at an Iowa event when first reacting to Trump's rant and the DA reports.
Pence said on Saturday:
"The idea of indicting a president of the United States is deeply troubling to me as it is to tens of millions of Americans – and particularly happening in what appears to be a politically charged environment in New York where the attorney general and other elected officials literally campaigned on a pledge to prosecute the former president."
The former vice president added that Trump can take care of himself and he'd be focused on other issues.
"No one is above the law. I'm confidant President Trump can take care of himself. My focus is going to continue to be on the issues that are affecting the American people," he said.
Have a tip we should know? [email protected]